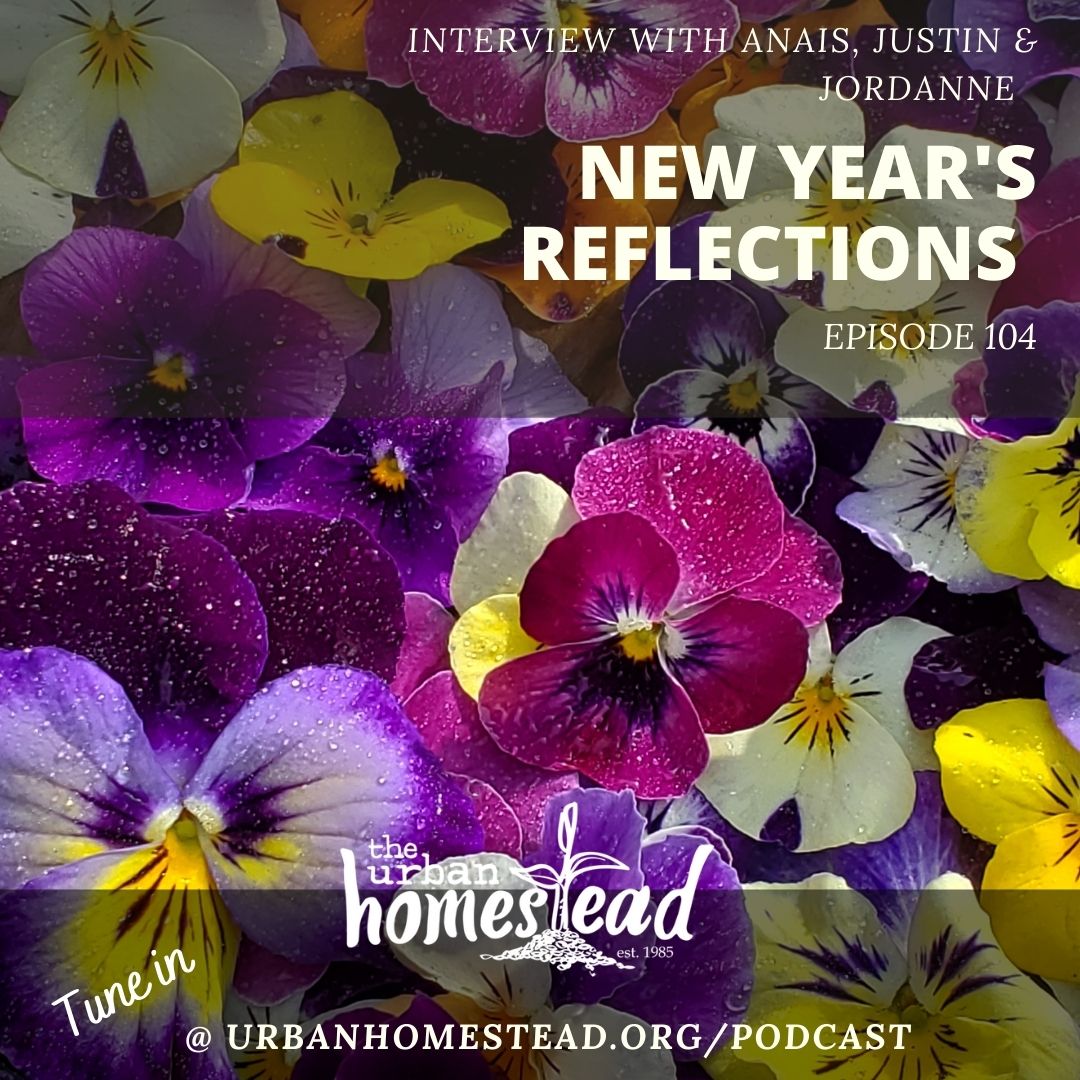 Happy New Year!  After a short winter "break" we are back!   Thank you all for tuning in, it's our wish that these podcasts offer you hope and inspiration during these challenging times.
In this episode Anais, Justin and Jordanne reflect on happenings from 2020.  They also share what they look forward to accomplishing in '21.
"I wish it need not have happened in my time," said Frodo. "So do I," said Gandalf, "and so do all who live to see such times. But that is not for them to decide. All we have to decide is what to do with the time that is given us."
We aspire that with the time given to us we can continue to GROW THE FUTURE.
About the Urban Homesteaders: With over 30 years of homestead and farming knowledge, second generation homesteaders Anais, Justin and Jordanne Dervaes share their modern homestead journey.
Have a question?  Send us an email at info@urbanhomestead.org
About Urban Homestead
Sprouting on a 1/10th acre plot in 1985, this homestead project pioneered the modern urban homesteading movement.
The Urban Homestead in Pasadena CA seeded a homegrown revolution and inspired millions worldwide through our website, award winning short film, podcast and outreach programs.
Follow these second gen-homesteaders and their journey at www.UrbanHomestead.org
Facebook @urbanhomestead
Instagram @theurbanhomestead