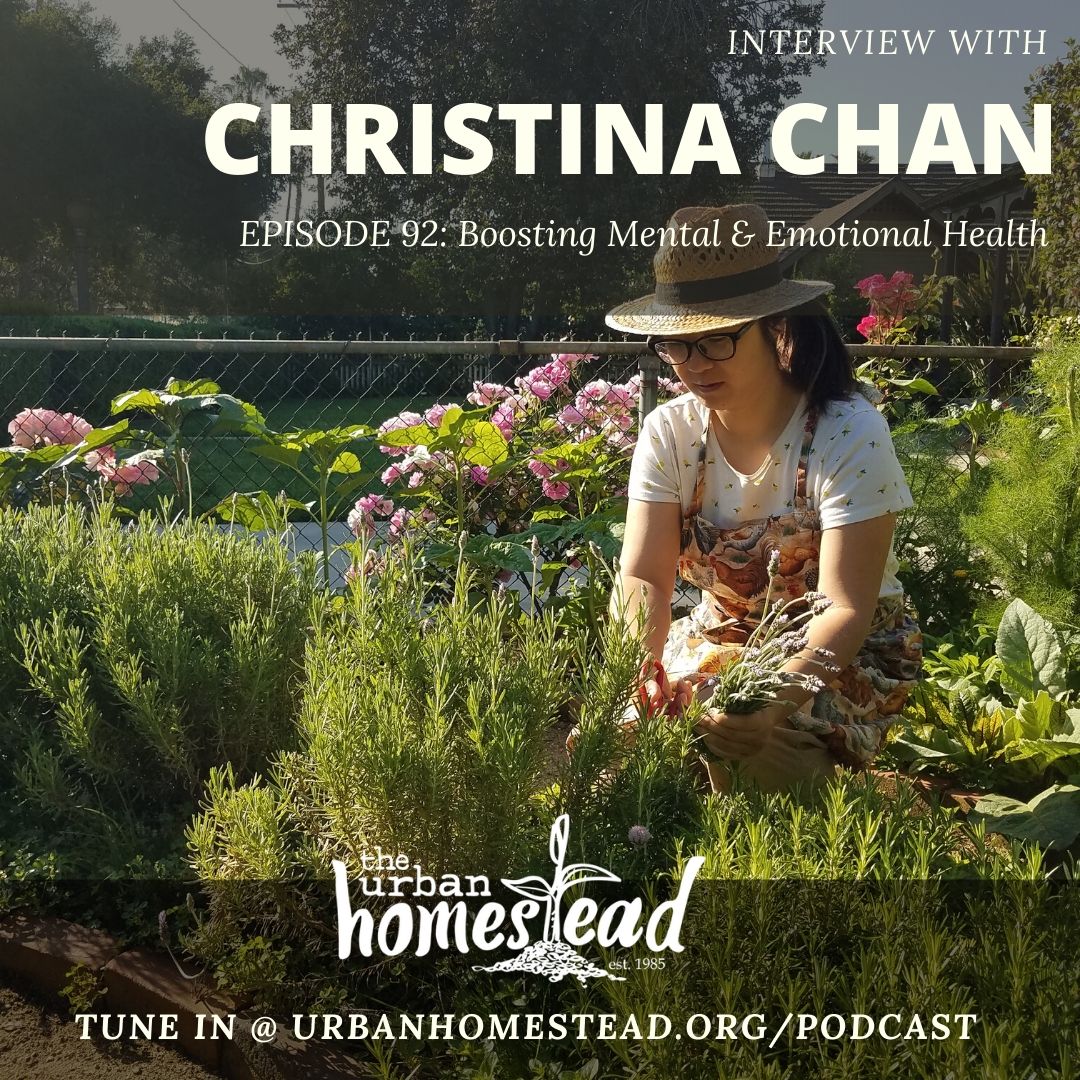 In this episode Anais chats with herbalist, Christina Chan on how one can take proactive steps to boost mental and emotional health during times of crisis.
Christina Chan has completed her First Year Apprenticeship at the Gaia School of Herbal Education in Malibu, CA. She is a holistic healer specializing in herbs, massage, essential oils, and other natural healing modalities. Christina enjoys sharing her passion for the natural world with her community.
Follow her on Instagram @randomhappychris
Sponsors:
Lehmans - Live simply with the Lehman's hardware online store.
Would your company like to become a sponsor? Email us at info@urbanhomestead.org
Follow our Homestead Happenings:
Website: www.urbanhomestead.org
Social Media
www.Facebook.com/urbanhomestead
www.Instagram.com/theurbanhomestead
www.Youtube.com/urbanhomestead