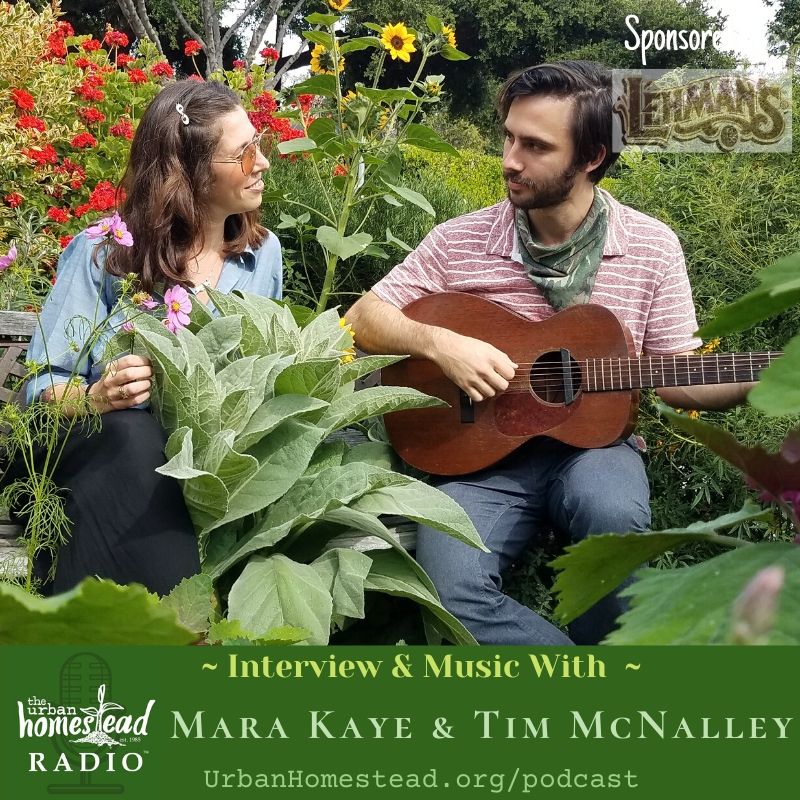 "Music is the language of the spirit. It opens the secret of life bringing peace, abolishing strife."― Kahlil Gibran
In this episode Anais chats with newly transplanted roots singer Mara Kaye. She and her partner, guitarist, Tim McNalley share musical memories and tunes from the soul.
"MARA KAYE IS THAT RARE CROSS-SPECIES PHENOMENON, A BLUES AMPHIBIAN. WHEN OTHERS 'SING THE BLUES' AS IF OFFERING AN UNUSUAL SMALL PLATE AT THE TAPAS BAR, MARA HAS SO IMMERSED HERSELF IN THE IDIOM THAT SHE GOES DOWN TO THE BOTTOM AND DOESN'T NEED AIR UNTIL THE SHOW IS OVER.  SHE'S A MODERNIST RATHER THAN A MUSEUM PIECE: HER CREATIONS CAN BE DARKLY MOURNFUL, SAVAGELY VENGEFUL, OR GLEEFULLY EROTIC, BUT THEY ARE ALWAYS LEAVENED WITH BROOKLYN SPICE"  https://www.marakaye.com/
Tim McNalley is a multi-instrumentalist, composer, and songwriter from Southern California. While most commonly seen on the upright and electric bass, he also performs, records and tours on guitar, cello, mandolin and sitar- a breadth that has allowed him the opportunity to collaborate with artists such as Ariana Grande, Lianne La Havas, Changuito, Steve Grand, Miguel Atwood-Ferguson, Lianne La Havas, lostboycrow, Juanita Stein, Aashish Khan, Earl Thomas, Jim Kweskin, Burt Turetzky, and more.
In film, McNalley co-wrote, produced, and performed on soundtracks for Sex, Drugs, and Bicycles (2019), Influent (2017) and Zula the Infinite (2016)
McNalley graduated Summa Cum Laude from UC San Diego with a BA in Music and an emphasis in Jazz and the African Diaspora. McNalley has also had the blessing of studying with several notable musicians, including Hindustani music with virtuoso Kartik Seshadri, upright bass with Mark Dresser, as well as composition with Anthony Davis and Grammy winning producer Kamau Kenyatta
FOLLOW Mara & Tim
Facebook
https://www.facebook.com/mara.kaye.9
Instagram
@marakaye
@timmcnalley
JOIN Mara & Tim for their weekly livestream concert, "Sauce & Snack Saturday Special" Every Saturday @ 6pm
THANK YOU to our Sponsor Lehmans
Live simply with the Lehman's hardware online store stock up on non-electric tools & homesteading supplies since 1955.
Would your company like a sponsorship spot? Contact us at info@urbanhomestead.org