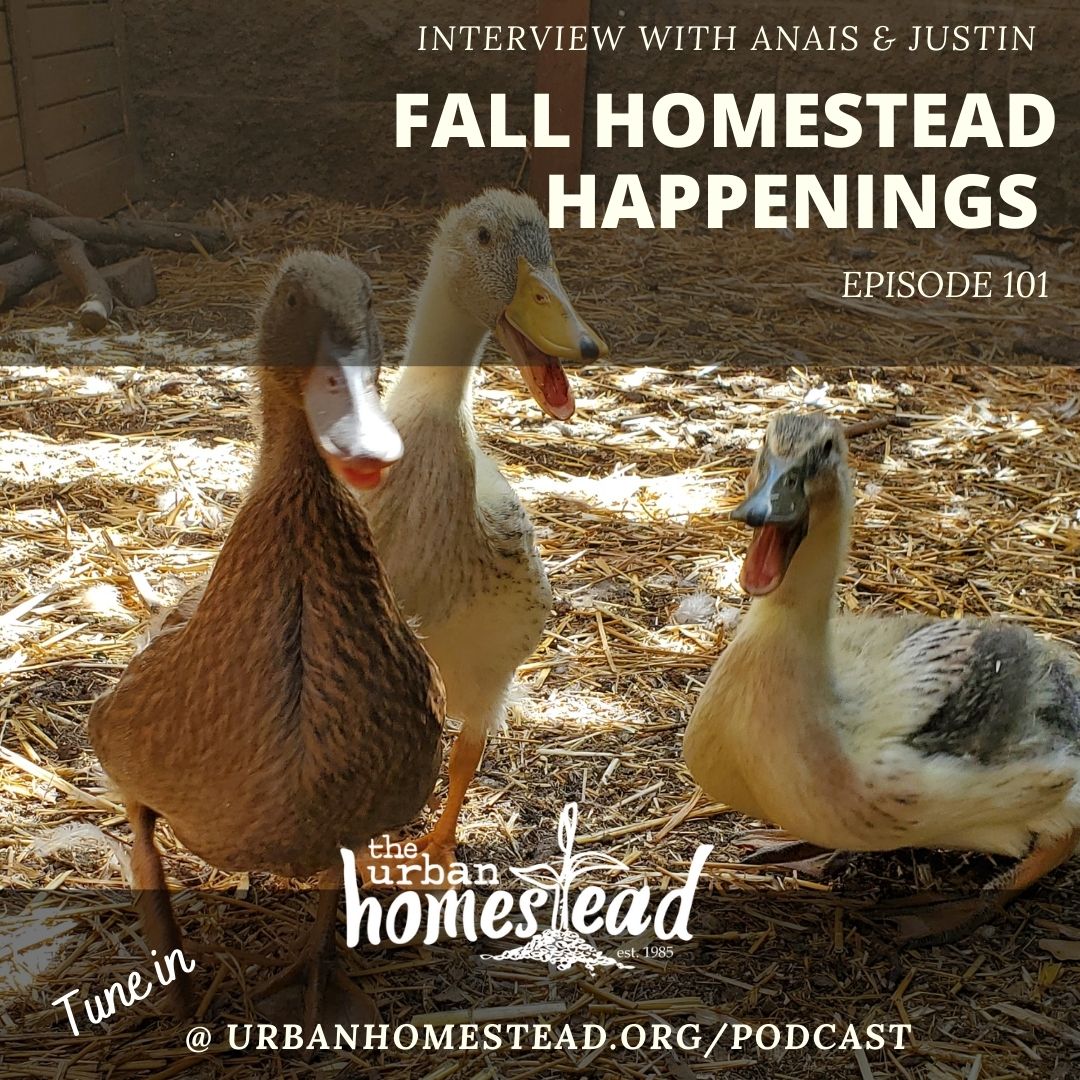 In this episode the Dervaes family count their blessings, share all the latest homestead happenings: how the new ducks are doing, what's growing on in the garden, a fave fall recipe and much more! 
About the Urban Homesteaders: With over 30 years of homestead and farming knowledge, second generation homesteaders Anais & Justin share their modern homestead journey.
Have a question?  Send us an email at info@urbanhomestead.org
About Urban Homestead
Sprouting on a 1/10th acre plot in 1985, this homestead project pioneered the modern urban homesteading movement.
The Urban Homestead in Pasadena CA seeded a homegrown revolution and inspired millions worldwide through our website, award winning short film, podcast and outreach programs.
Follow these second generation homesteaders and their journey at www.UrbanHomestead.org
Facebook @urbanhomestead
Instagram @theurbanhomestead