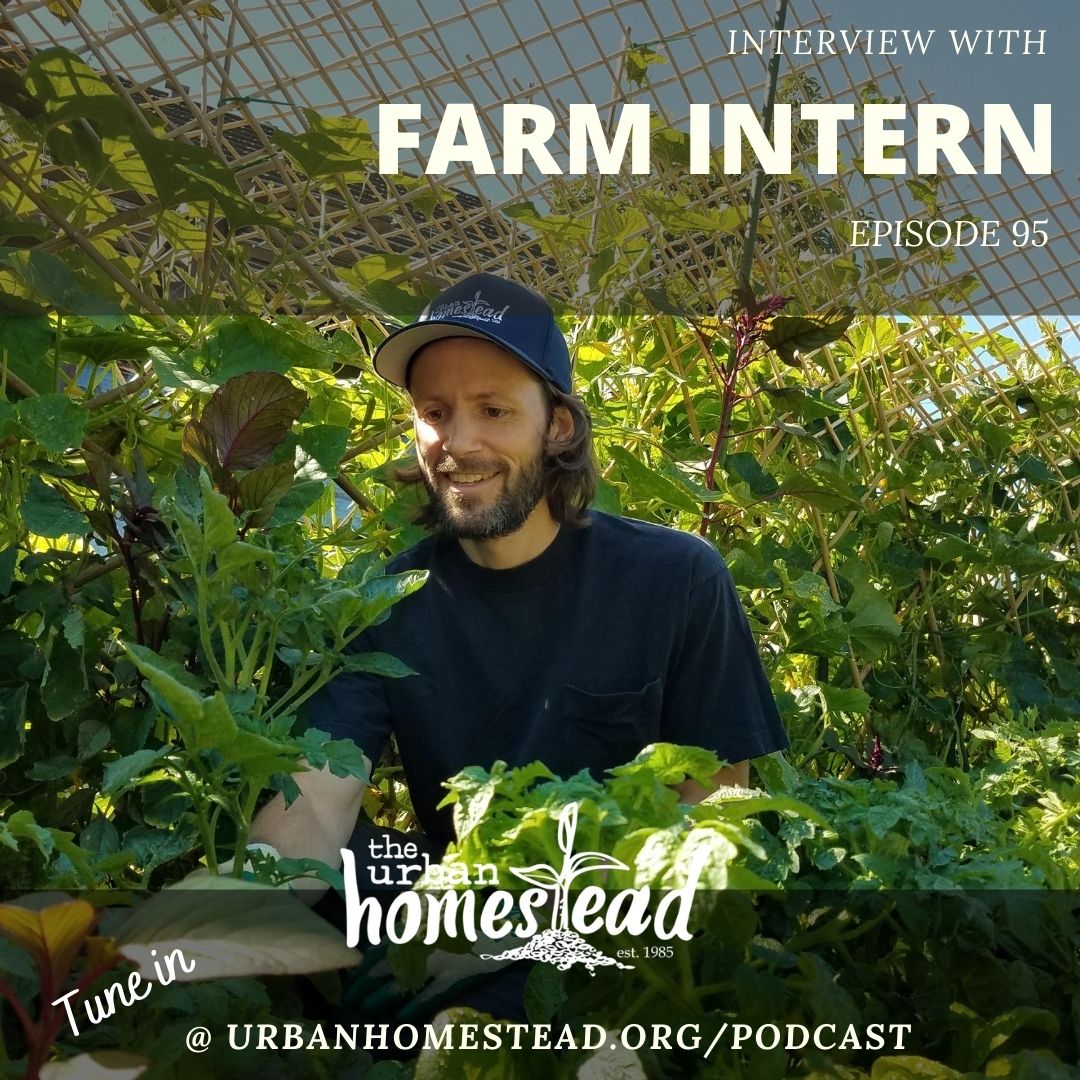 In this episode Anais chats with one of the Urban Homestead's farm intern, Dan Whitmore.  Dan shares how lending a helping hand on the homestead has had a deep impacted on his quest to grow food and in his personal life as well.  He shares how working a few hours tending the garden has not provided him with fresh produce but something more vital during this pandemic: nourishment for his soul and hope for the future.
Credits:
Producer:  Anais Dervaes
Audio Engineer: Tori Silva
Sponsors:
Lehmans - Live simply with the Lehman's hardware online store.
Would your company like to become a sponsor? Email us at info@urbanhomestead.org
Follow our Homestead Happenings:
Website: www.urbanhomestead.org
Social Media
www.Facebook.com/urbanhomestead
www.Instagram.com/theurbanhomestead
www.Youtube.com/urbanhomestead